YP New Year Networking Event
01/25/2023 06:00 PM - 08:00 PM MT
Location
Ace Eat Serve
501 E 17th Ave
Denver, CO

Description
Join the WorldDenver Young Professionals to rally in the new year at our first Young Professionals networking event of 2023! Come for delicious food, great company, and friendly ping pong at Ace Eat Serve.
Tickets:
$10 for WorldDenver YP members
$15 for future members
Heavy apps will be provided. Cash bar.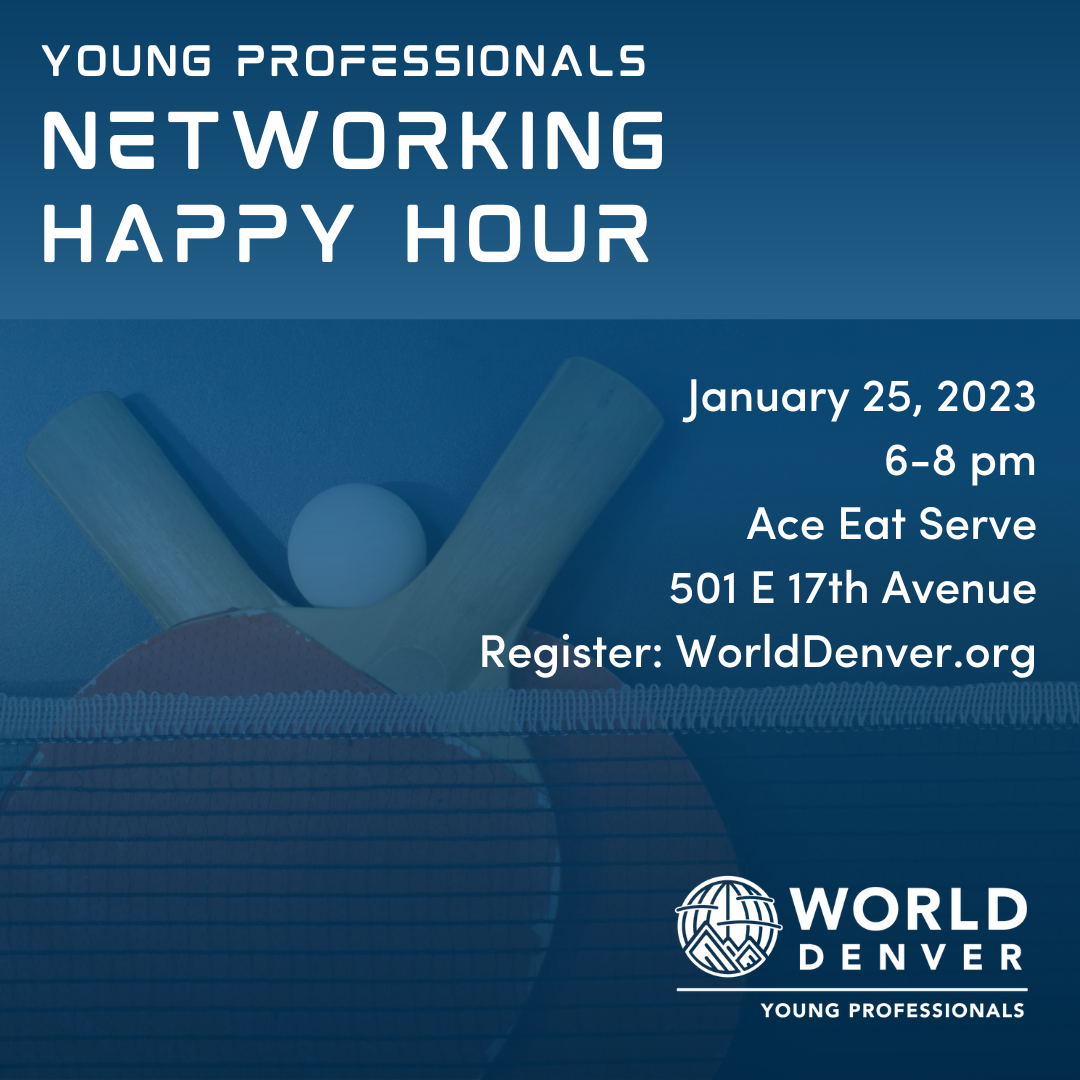 ---
Note: As a nonpartisan convener of global affairs programming, WorldDenver provides an unbiased forum for experts, world leaders, diplomats, and representatives from the public and private sectors to share their expertise and views on a broad spectrum of issues that matter to the world. We aim for our events to inspire curiosity and further reading, discussion, and civic engagement among our members and the Denver community on the global issues that we present.