Lessons from the Edge with Ambassador Marie Yovanovitch
11/02/2023 06:00 PM - 08:00 PM MT
Location
Studio Loft @ Ellie Caulkins Opera House
980 14th Street
Denver, CO 80202

Description
Registration closes Thursday, November 2nd @ 12:00 p.m.
Join WorldDenver for a rich, candid conversation between Ambassador Catherine Ebert-Gray and Ambassador Marie Yovanovitch to discuss her insights and reflections on democracy, a lifetime of public service, getting "our house in order" as a world leader, and why she remains optimistic about the Ukrainians' continued fight for freedom from Russian aggression.
Copies of Ambassador Yovanovitch's books will be available for signing and sale.
Tickets
WorldDenver is introducing a new tiered ticketing system to ensure that our programming is accessible to all while covering our costs and giving participants the opportunity to pay it forward and support others. All tickets are general admission.
Be sure to log into your member account to access the member ticket options.
Your entry includes light hors d'oeuvres and one drink ticket.
WorldDenver Members - Log in here!
$20 - Essential (I'm just starting out or in career transition)
$50 - Sustainer (I want to cover WorldDenver's costs)
$80 - Patron (I want to pay it forward and make it possible for others to attend)
Future Members
$30 - Essential (I'm just starting out, or in transition)
$60 - Sustainer (I want to cover WorldDenver's costs)
$90 - Patron (I want to pay it forward and make it possible for others to attend)
Event Agenda
6:00 p.m. | Registration, networking, & hors d'oeuvres
6:30 p.m. | Speaker program followed by audience Q&A
7:40 p.m. | Book signing with Amb. Yovanovitch
8:00 p.m. | Event concludes
Location
Studio Loft @ Ellie Caulkins Opera House
980 14th St.
Denver, CO 80202
About Our Speaker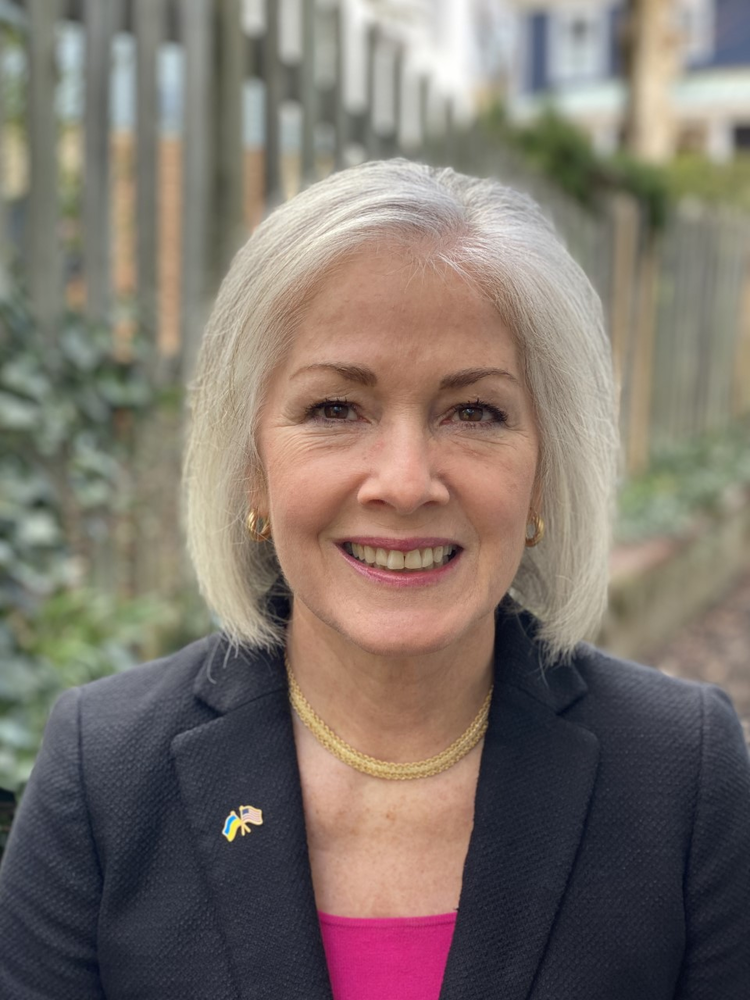 Ambassador Marie Yovanovitch
Former U.S. Ambassador to Ukraine
Marie Yovanovitch is the author of a New York Times best-selling memoir, Lessons from the Edge. She is also a Senior Fellow at the Carnegie Endowment for International Peace and a non-Resident Fellow at the Institute for the Study of Diplomacy, Georgetown University. Previously, she served as the U.S. Ambassador to Ukraine (2016-2019), the Republic of Armenia (2008-2011) and the Kyrgyz Republic (2005-2008).
She also served as the Dean of the School of Language Studies at the Foreign Service Institute, U.S. Department of State and as the Deputy Commandant and International Advisor at the Dwight D. Eisenhower School for National Security and Resource Strategy, National Defense University. Earlier she served as the Principal Deputy Assistant Secretary for the Bureau of European and Eurasian Affairs, where she coordinated policy on European and global security issues. Before that, she was the bureau's Deputy Assistant Secretary responsible for issues related to the Nordic, Baltic, and Central European countries.
In 2003-2004, Ambassador Yovanovitch was the Senior Advisor to the Under Secretary of State for Political Affairs. Prior to that, she was the Deputy Chief of Mission of the U.S. Embassy in Kyiv, Ukraine. Within the Department of State, Ambassador Yovanovitch has worked on the Russia desk, the Office of European Security Affairs, and the Operations Center. She has also worked overseas at the U.S. Embassies in Moscow, London, Ottawa, and Mogadishu.
A Career Member of the Senior Foreign Service, Ambassador Yovanovitch has earned the Senior Foreign Service Performance Award eight times and the State Department's Superior Honor Award on nine occasions. She is also the recipient of two Presidential Distinguished Service Awards and the Secretary's Diplomacy in Human Rights Award.
Following her retirement in 2020, Ambassador Yovanovitch received the Trainor Award for Excellence in the Conduct of Diplomacy from Georgetown University, the inaugural Richard G. Lugar Award from Indiana University, the 2020 PEN/Benenson Courage Award from Pen/America, the Morgenthau Award from the Armenian Assembly of America, the American Spirit Award for Distinguished Public Service from the Common Good, the Paul H. Douglas Award for Ethics in Government, and the Vandenberg Award.
Ambassador Yovanovitch is a graduate of Princeton University where she earned a BA in History and Russian Studies. She studied at the Pushkin Institute and received an MS from the National Defense University.
~~~
Note: As a nonpartisan convener of global affairs programming, WorldDenver provides an unbiased forum for experts, world leaders, diplomats, and representatives from the public and private sectors to share their expertise and views on a broad spectrum of issues that matter to the world. We aim for our events to inspire curiosity and further reading, discussion, and civic engagement among our members and the Denver community on the global issues that we present.