The Future of Artificial Intelligence: How AI Can Change the Way the World Lives, Works, and Learns
05/12/2022 07:30 AM - 09:00 AM MT
Location
Ireland Stapleton
717 17th St.
Denver, CO 80202
Room Number: Unit 2800
Building Number: Johns Manville Plaza

Description
Artificial intelligence has the potential to be the most influential new technology since the invention of electricity, bringing speed, agility, and accuracy to processes that previously consumed tremendous time from workers. However, the transition to AI for some systems also presents the risk of reinforcing bias and trends of social inequality. From commerce and healthcare to education and global engagement, advancements in AI are changing our capacity and potential as the human race. Join WorldDenver as we host Yoshi Okamoto, technology executive with over 20 years of experience managing and directing artificial intelligence and data-intensive ventures, for an exclusive briefing on AI trends and transforming global education.
Open to Premier-level members and above! If you are interested in upgrading your membership, contact Talia@WorldDenver.org.
Tickets:
FREE for Premier-level members and above!
Click here to log into your account.
Event Agenda:
7:30 a.m. Registration, coffee, and breakfast
8:00 a.m. Briefing begins
9:00 a.m. Program concludes

About Our Speaker: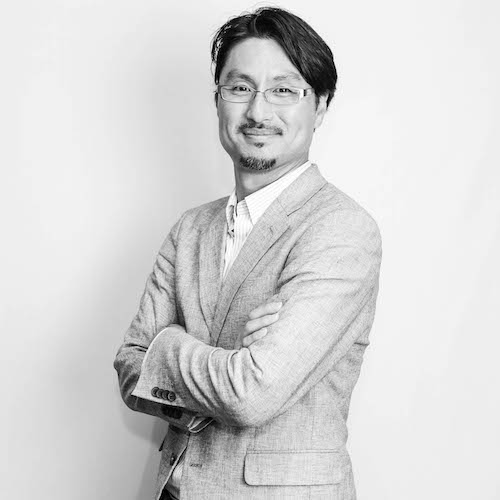 Yoshi Okamoto
International Tech Executive
Yoshi A. Okamoto is an executive with over 20 years of experience in managing and directing artificial intelligence and data-intensive ventures. He leverages this background in his current position as Director of SHO-zemi Labs/SHO-zemi Innovation Ventures (SZIV), the learning science and innovation arm of Shonan Seminar Co., Ltd. Operating as an internal start-up within this large and fast-growing Japanese K-12 learning company, SZIV's mission is to fund and create systems that will change the way the world learns.

With offices in both the Silicon Valley and the greater Tokyo area, SZIV supports a community of practice which includes front-line teachers, leading educational researchers, and new venture entrepreneurs who are passionate about finding innovative ways to learn with forward-thinking educational technology.

As a veteran of industry efforts spanning international corporate, startup, and new venture environments, Yoshi has been a key driving force in forging alliances in Southeast Asia, North America, and Europe. He acts as an advisor, ambassador, mentor, and corporate investor for EdTech communities and individual startups in the US, Southeast Asia, Europe, and Japan.

Yoshi is also known as a learning scientist– an innovator who uses a scientific approach to achieving learning efficacy at scale. Within his work, he recognizes opportunities for innovation, then identifies and collaborates with experts in appropriate fields. Most recently, building on his earlier research in the fields of computer vision artificial intelligence and cognitive science, he designed and led the creation of a scalable teacher feedback and improvement system which measures effective teaching. He was formerly affiliated as a Visiting Associate Professor with the National University of Singapore (NUS) and has published papers for professional conferences hosted by organizations such as the American Association for Artificial Intelligence (AAAI) and the Institute of Electrical and Electronics Engineers (IEEE).

Tickets:
FREE for Premier-level members and above!
Click here to log into your account.
---
Note: As a nonpartisan convener of global affairs programming, WorldDenver provides an unbiased forum for experts, world leaders, diplomats, and representatives from the public and private sectors to share their expertise and views on a broad spectrum of issues that matter to the world. We aim for our events to inspire curiosity and further reading, discussion, and civic engagement among our members and the Denver community on the global issues that we present.