The Call of Antarctica with Leilani Raashida Henry
11/09/2022 05:30 PM - 07:30 PM MT
Location
BOA Technology Inc.
3575 Ringsby Ct Unit 200
Denver, CO 80216

Description
Join WorldDenver on November 9th as we welcome Author Leilani Raashida Henry to discuss her book and the implications of the Antarctic Treaty on global affairs and climate stability. Leilani Raashida Henry, daughter of George W. Gibbs, Jr., the first person of African descent to go to Antarctica, recounts her father's expedition while educating readers on the incredible geography, biodiversity, and history of the continent. Using diary entries from Gibbs' expedition, The Call of Antarctica takes readers on a journey to the rugged Antarctic landscape to learn its history, its present, and the importance of protecting its future.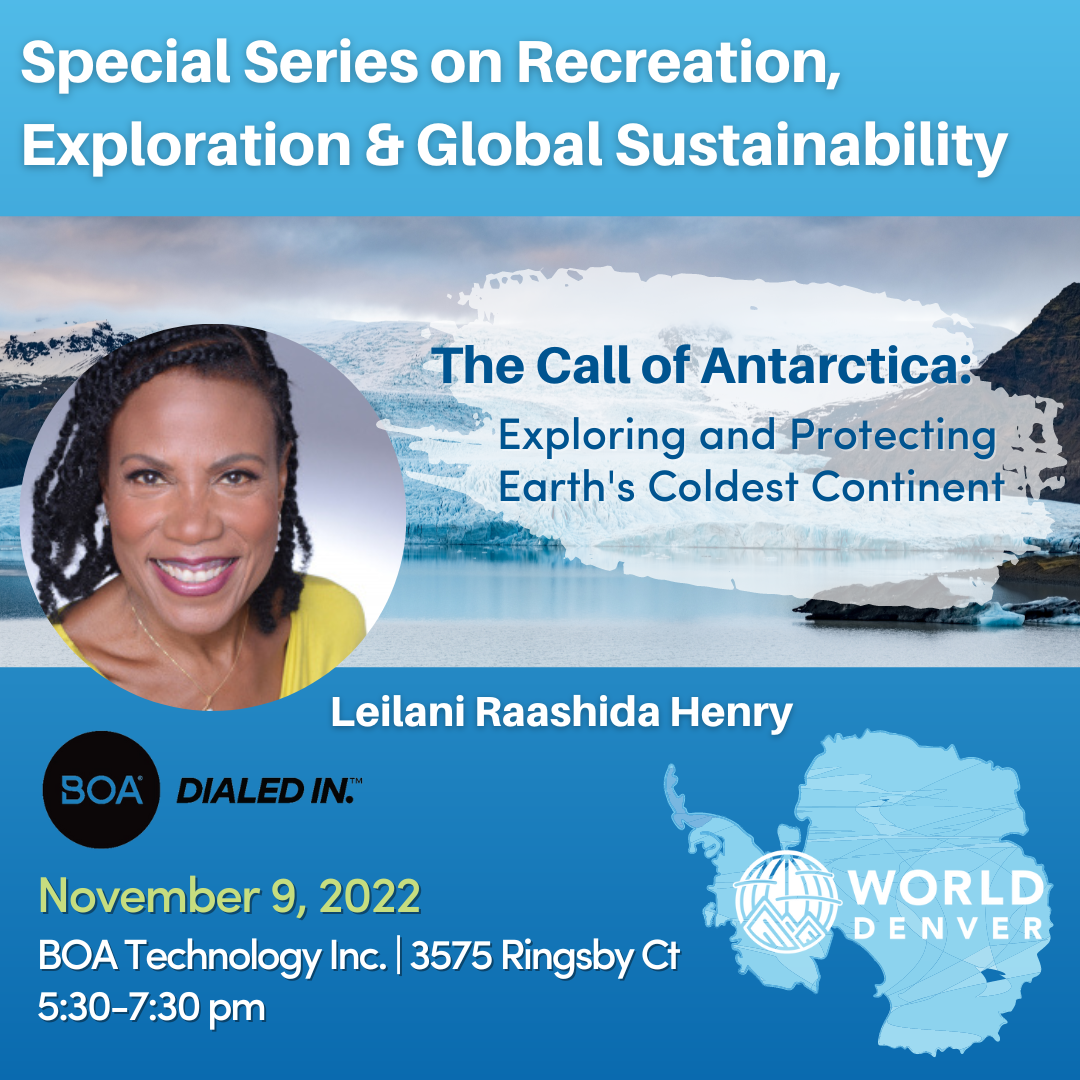 Presented by

Event Agenda:
5:30 p.m. Registration, networking, and refreshments
6:00 p.m. Speaker presentation & audience Q&A
7:00 p.m. Continued networking
7:30 p.m. Dessert & networking reception

Tickets: ALL TICKETS $5 UNTIL 12:00 P.M. FRIDAY 11/4!
$20 for non-members
$10 for WorldDenver members
Be sure to log into your account!
$5 for WorldDenver Young Professional members


---

About Our Speaker: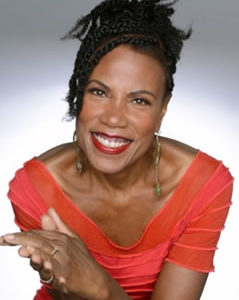 Leilani Henry
Author, MA, and licensed Educational Kinesiologist
Leilani started her career in the nonprofit sector as program designer and teacher for the Roxbury. MA- YWCA. She served as Director of Training and Development with Jones Intercable and was in Organizational Development with Honeywell and Lockheed Martin.
Since 1997, she has been a facilitator/trainer, business coach, and organization designer for private and state Universities, Denver Public Schools, Fortune 100 corporations and the Federal Government. She assists talented leaders from opera singers to social activists on their success journey.
A demonstrated thought leader in the field of organizational development, Leilani is cited in several national publications and organizations such as the Fetzer Institute and new visions in business. Fast Companyidentified Leilani as one of their RealTime Models and Mentors. She has been awarded a Fellowship for her work in Dialogue at Regis University's Institute on the Common Good. Her lifetime experience in musical theater professional dance and Playback Theatre is integrated into her unique approach to innovation, leadership, and performance.
Leilani is a producer and radio show host for the Connections program at KGNU, a nationally regarded community radio station in Boulder/Denver. She is Chief George Gibbs's daughter, the first person of African descent to set foot on Antarctica. He was with Admiral Richard E. Byrd's III expedition to the South Pole. She has recently published a book about his experiences.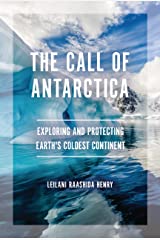 ---
Note: As a nonpartisan convener of global affairs programming, WorldDenver provides an unbiased forum for experts, world leaders, diplomats, and representatives from the public and private sectors to share their expertise and views on a broad spectrum of issues that matter to the world. We aim for our events to inspire curiosity and further reading, discussion, and civic engagement among our members and the Denver community on the global issues that we present.