The US & China: The Decisive Decade with Dr. Jonathan Ward
06/08/2023 06:00 PM - 08:00 PM MT
Location
Grant-Humphreys Mansion
770 Pennsylvania St.
Denver, CO 80203

Description
Space is limited - Register now!
In The Decisive Decade, Dr. Jonathan D.T. Ward— author, China scholar, and founder of the Atlas Organization (a consultancy focused on U.S.-China global competition)—offers a comprehensive framework for how the United States can, and must, prevail in an urgent strategic contest with the Chinese Communist Party. International security, human rights, and the future of American power are all at stake—and now is the time for the U.S. to act. Dr. Ward provides novel and practical strategies that our government, as well as our businesses and our citizens, can utilize to rebuild our advantages and win the most consequential geopolitical competitions of our lifetimes.
Join WorldDenver and Dr. Jonathan Ward for a conversation on the future of U.S.-China relations and how they will shape the forthcoming decade.
Presented by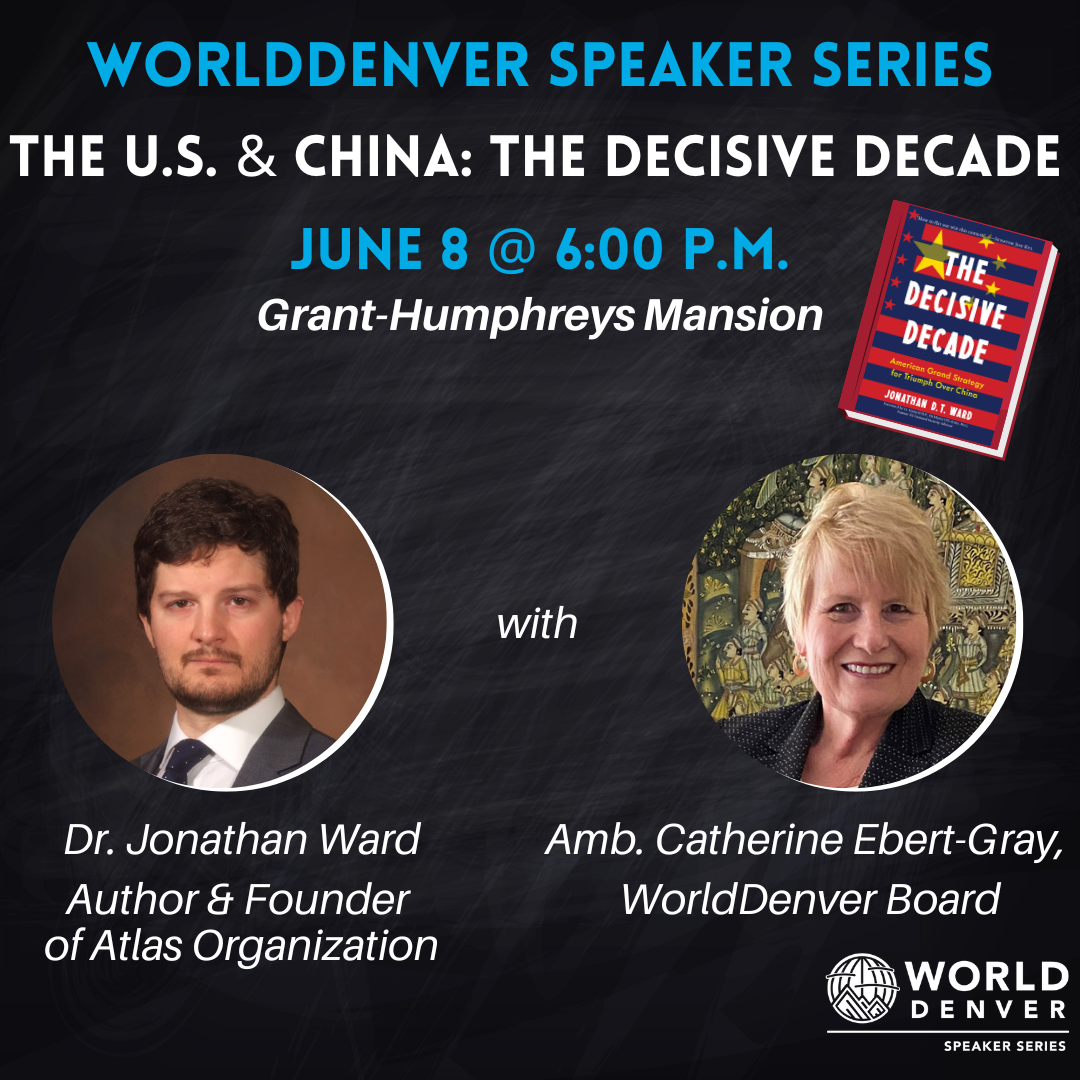 Location: Grant-Humphreys Mansion, 770 Pennsylvania Street, Denver, CO 80203
Event Agenda:
6:00 p.m. | Registration, networking, & hors d'oeuvres
6:30 p.m. | Moderated conversation followed by audience Q&A
8:00 p.m. | Evening concludes
Tickets:
$35 for Future Members
$25 for WorldDenver Members
$10 for Young Professional Members
About Our Speaker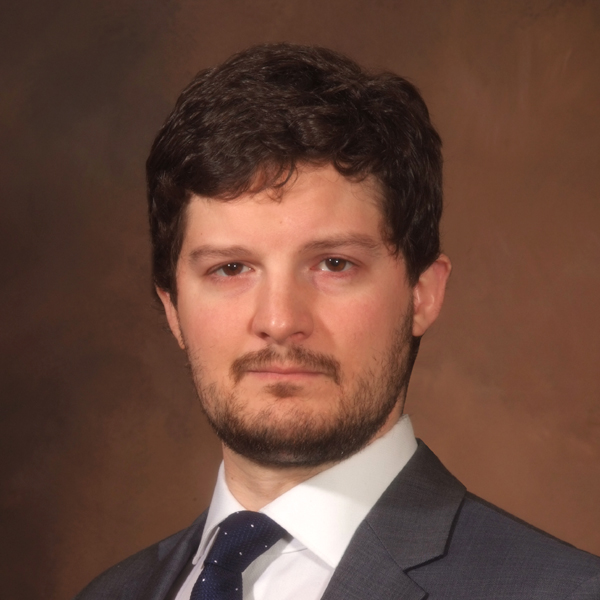 Jonathan Ward, Ph.D.
Author and Founder of Atlas Organization (A Washington D.C. & New York-based consultancy focused on Chinese & Indian national strategy)
Dr. Jonathan D. T. Ward began his exploration of China, Russia, and India as an undergraduate studying Russian and Chinese language at Columbia University. He is the author of China's Vision of Victory, a guide to the Chinese government's global grand strategy, which has been widely read by the U.S. government and national security as well as numerous audiences in business and finance.
Dr. Ward earned his Ph.D. at the University of Oxford, utilizing diplomatic archives in Beijing which have now been closed to the world. He has been an advisor on China to the U.S. Department of Defense and to a variety of Fortune 500 companies in strategic industries including aerospace, defense, technology, industrials, and financial services. Dr. Ward is a regular speaker on geopolitics and a commentator on national and international television and radio.


Note: As a nonpartisan convener of global affairs programming, WorldDenver provides an unbiased forum for experts, world leaders, diplomats, and representatives from the public and private sectors to share their expertise and views on a broad spectrum of issues that matter to the world. We aim for our events to inspire curiosity and further reading, discussion, and civic engagement among our members and the Denver community on the global issues that we present.